Application Overview​
Users can see all the applications they have deployed via Lyrid on the home dashboard or in the application page.

Selecting the application will take you to its detail page.
Delete Application​
Select "DELETE", this action is not reversible
Concole​
Create Environment Variable​
Simply by inserting the key-value pair you wish to create. Environment variables that have been created using this method will be displayed. Toggle the eye icon to see the value. The key and value could be changed by opening the dropdown on the desired key and updating its fields.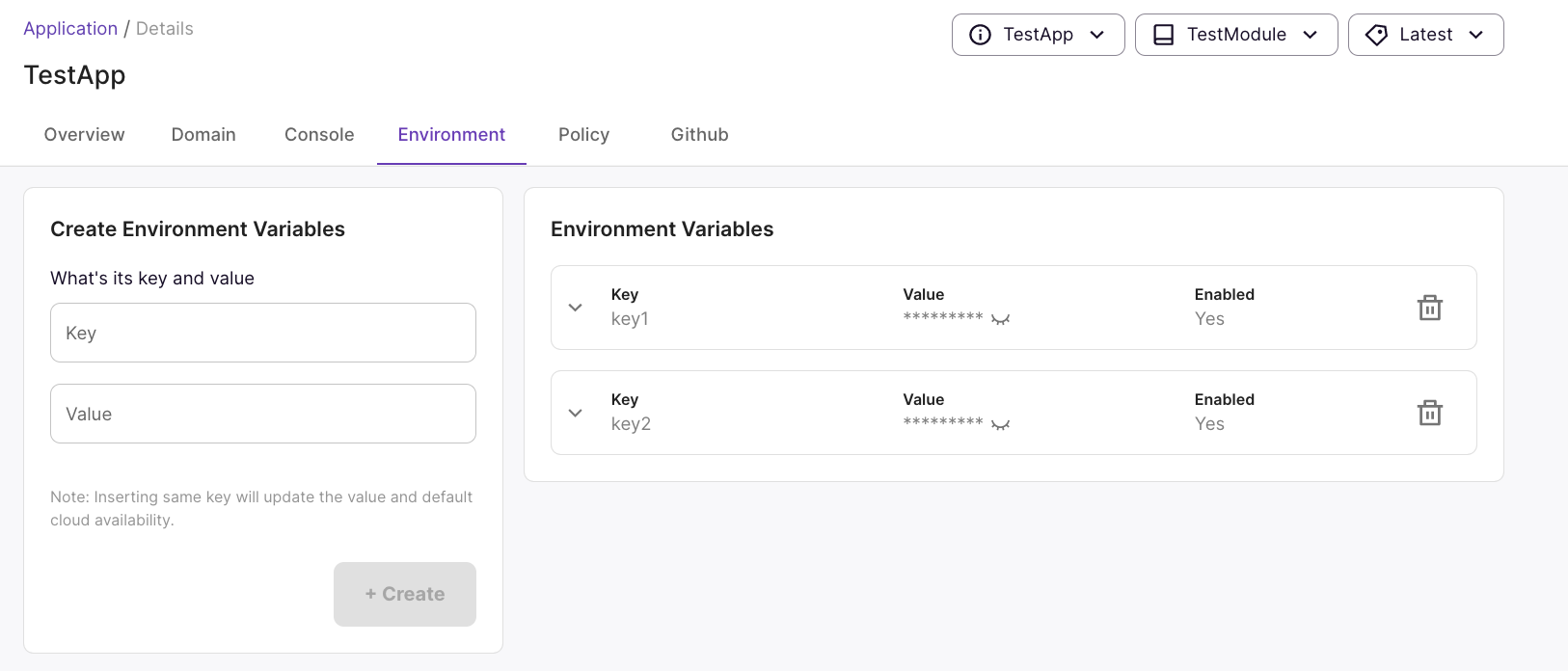 Policy​
Users could change the general setting and cloud specific settings. Press "Save" after making changes.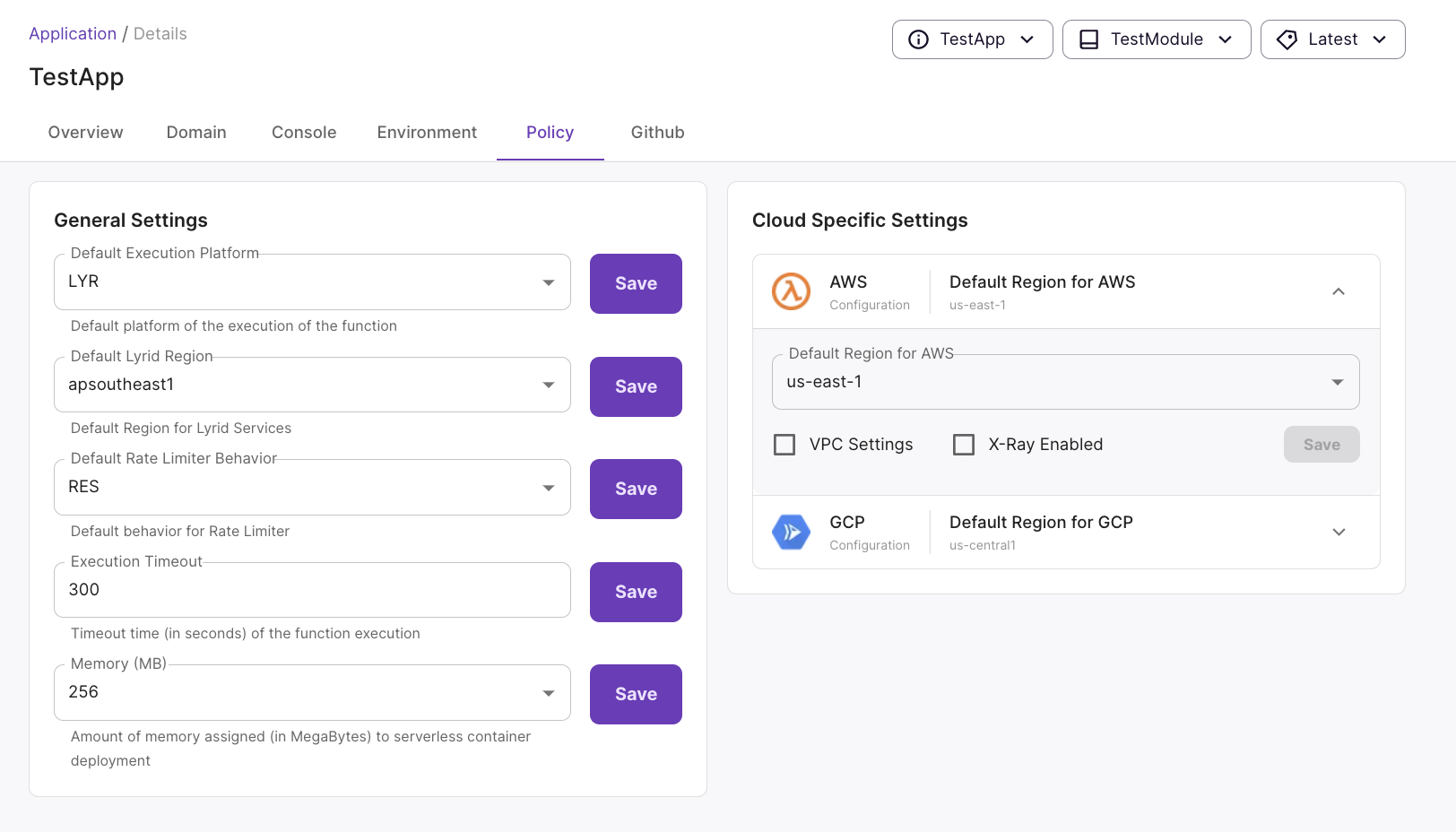 Default Execution Platform - the default platform of the execution of the function
Default Lyrid Region - the default region for lyrid services
Default Rate Limiter Behavior - the default behabior for Rate Limiter
Execution Timeout - the timeout time (in seconds) of the function execution
Memory (MB) - the amount of mempory assigned to serverless container deployment
Cloud Specific Settings
VPC setting X-ray Enabled